If you want to improve your outdoor furniture without altering its surface look, we have just the solution for you. What you need is the best exterior polyurethane. When applied to the surface, polyurethane offers a clear finish, thus, bringing out the look of your wooden furniture. The clear finish accentuates its glow and natural appearance without affecting its color.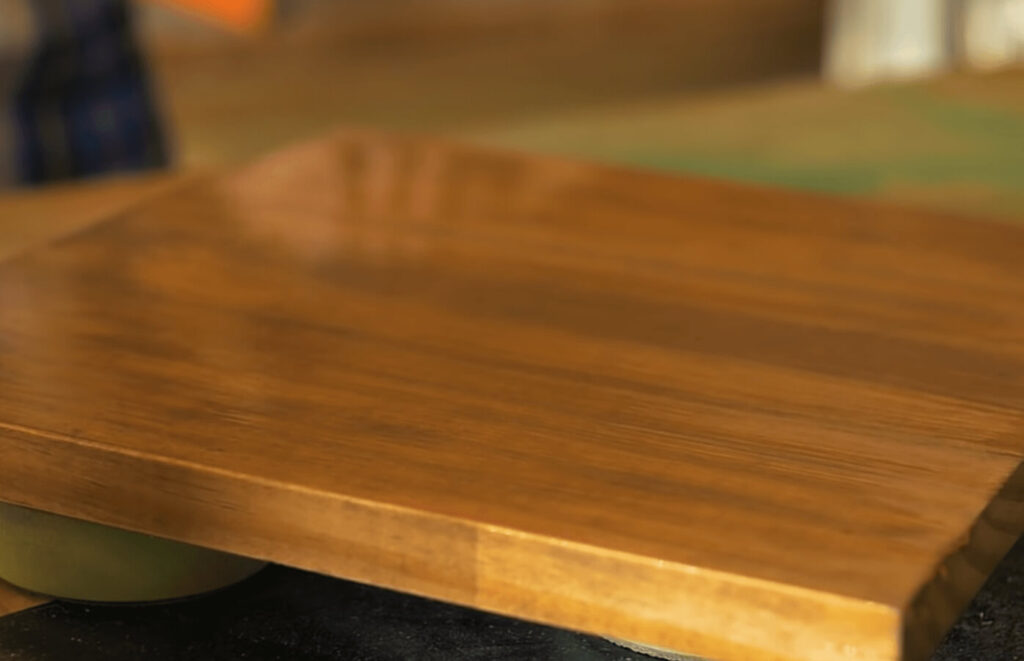 Furthermore, exterior polyurethane contains a flattening agent that naturally reduces increased glow and tackles UV radiation. Thanks to this natural agent, exterior polyurethane delivers a long-lasting coat. To help you find the best options in the market, we've compiled the 7 top-rated exterior polyurethane options for this year. Take your pick of the ultimate choice for your home.
What I love most about Minwax Helmsman is its ability to protect against the sun's harmful UV rays, which can cause wood furniture to deteriorate over time. With Helmsman, your furniture will remain looking great year after year. Additionally, it has a long lifespan compared to other finishes, meaning it won't discolor or fade over time. Plus, it's water-resistant, so you can use it both indoors and outdoors without worrying about the elements damaging your furniture.
I put Minwax Helmsman Indoor/Outdoor Spar Urethane to the test by painting a piece of wood and then exposing it to direct sunlight and different weather conditions. I kept track of how well the urethane protected the wood from discoloration, cracking, and peeling. The urethane did an excellent job overall, and we were very pleased with the results. I would definitely recommend using Minwax Helmsman Indoor/Outdoor Spar Urethane on your next woodworking project.
One of the things I liked most about TotalBoat Gleam Marine Spar Varnish is how easy it was to apply. It goes on smoothly and dries relatively quickly, without leaving any streaks or bubbles. I also appreciate the fact that it can be applied by brush, roller, or spray, giving me a range of options depending on the project at hand.
What really sets TotalBoat Gleam Marine Spar Varnish apart, however, is its durability. Even after several months of exposure to the sun, rain, and other elements, the finish on my backyard furniture still looks great. It hasn't faded, peeled, or cracked, which is a testament to the quality of this product.
Overall, I would highly recommend TotalBoat Gleam Marine Spar Varnish to anyone looking for a high-quality varnish that can stand up to the harsh environment. It's easy to apply, durable, and provides long-lasting protection against the elements, making it a great investment for any boat owner.
I applied three coats of this urethane over a stained finish and the results were quite pleasing. The first coat did not have an even sheen, but the final coat looked fantastic with a very even satin gloss. That being said, it is important to note that the product did take a while to fully cure, even after being exposed to high temperatures for several days.
Overall, I found Rust-Oleum 9341 Ultimate Spar Oil-Based Exterior Urethane to be a decent product. While it does have its drawbacks, it ultimately provided a beautiful finish that I am quite happy with. As always, it is important to thoroughly research a product before purchasing to ensure it meets your specific needs and preferences.
Whilst this exterior polyurethane focuses on ensuring safety, it still delivers excellent functionality and durability. Its low-odor formula makes it easy and convenient to apply. Furthermore, the exterior polyurethane's water-based formula allows it to dry in just 30 minutes whilst covering an area of up to 87 square feet. Additionally, the quick drying profile allows for recoating in just 2 hours. Thanks to its non-yellowing formula, you can apply it to any type of wood. Its weather and UV-resistant topcoat protect against disruptive UV rays whilst preventing mold and mildew build-up.
Formulated with the latest technology, the water-based urethane offers a surface coating that is twice as durable. Available in a glossy finish, it gives any wooden surface a sleek and attractive look. Its UV protection prevents fading and disintegrating; giving the surface a similar look over prolonged periods. It also features a protective waterproof and dirt-proof barrier for extra preservation. Thanks to this durable formula, you can even use polyurethane for marine applications on items such as boats, kayaks, or canoes.
The high-quality exterior polyurethane is designed to work with a selection of materials including wood, fiberglass, and steel. You can use it on wooden marine surfaces, exterior doors, and even patio furniture. Although it boasts an oil-based formulation, it still offers a super fast drying function in only 2 hours. Its UV treatment on the other end allows it to protect the surface against UV rays. its ability to adapt to rapid weather changes makes it perfect for the most extreme weather conditions.
When applied to any surface, the clear satin finish of the topcoat helps to retain the surface's original color whilst giving it a natural glow. Packed with UV absorbers, the exterior topcoat stabilizes the coated finish whilst protecting the color from sunlight. Furthermore, thanks to the water-based formulation, you will enjoy quicker drying up than you would with an oil-based formulation. However, you should refrain from applying the topcoat on white and light-painted surfaces as this may cause yellowing.
Conclusion
Exterior polyurethanes offer an excellent way to maintain neat and attractive aesthetics for any outdoor furniture or accessory. After all, exterior polyurethanes are ideally formulated to adapt to outdoor conditions – surviving the rapid weather changes and other environmental factors outside.
Polyurethanes such as the Rust-Oleum 9341 Ultimate Spar Oil-Based Urethane offers great functionality to adapt to the outdoors whilst maintaining longevity. Yet, with the advancing technologies, you are to experience exterior polyurethane that smoothly covers different types of materials other than wood.