The quality of workmanship matters a lot when it comes to finishing your hardwood floors but beyond that, the quality of the materials used matters more! Polyurethane is the protective coating for hardwood floors and the brand of polyurethane will have a huge impact on the durability and aesthetic properties of your floors. In this article, I am going to walk you through the best-grade polyurethane products available for the best results.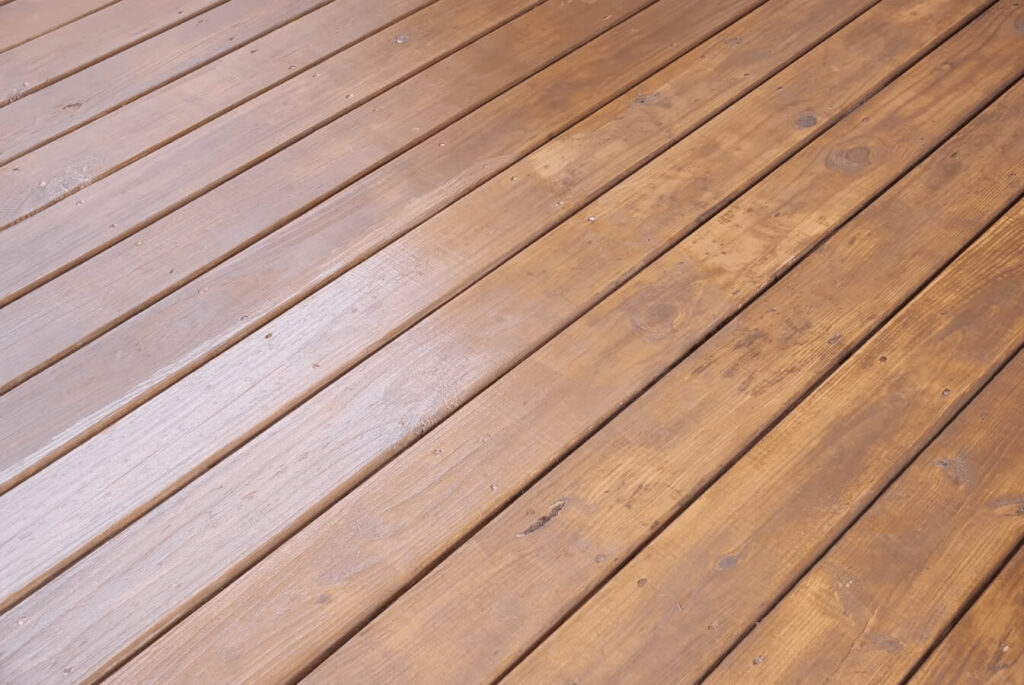 The fast-drying time this product has makes it a great choice as you do not have to wait for extended periods between coats when there is a need to make multiple coats. The Minwax super fast-drying polyurethane also has a self-leveling quality which means that no sanding is required between coats.
This Minwax product has a low odor, dries fast, and is crystal clear. In addition to protecting the natural beauty of the hardwood floor, it adds to the beauty of the wood. It has few volatile organic compounds and can be recoated in as little time as two hours which is a great feature when compared to other polyurethanes.
Varathane Premium Oil-Based Clear Floor Finish provides outstanding scratch and stain resistance to keep your interior hardwood floors looking great. It is recommended for interior bare hardwood floors as it would not give good results when used on surfaces such as linoleum, vinyl, glazed tiles, or metal. It has astonishing durability hence, it is ideal for high-traffic areas in kitchens and hallways.
The Varathane Premium oil-based Floor Finish improves the quality of wood by improving its appearance and value of wood. It has an attractive semi-gloss finish that highlights the natural beauty of the wood. This product is designed to resist stains and household chemicals making it versatile and suitable for hardwood floors and keeping it in good condition for extended periods.
It brings out the natural beauty of the wood as it applies a clear, smooth, and self-leveling finish to the surface. With this product, particular caution should be taken in its application so as not to make it too smooth to reduce the risk of accidents and falls.
This polyurethane toggles a tough abrasion-resistant layer on your hardwood floor, offering it unbeatable protection. Although it is an oil-based product, it tends to give a lighter finish to the hardwood surface, so be sure you love just that light natural look. The fast-dry nature of this product coupled with its durability makes it a great choice. In terms of cost, it is also a great deal as it sits comfortably between the extremes of 'cheap' and 'expensive'.
Rust-Oleum Ultimate Polyurethane provides a long-lasting protective finish for hardwood floors with a distinguished soft-touch texture providing resistance to scratches and stains. It has an easy-to-clean water-based formula with low odor. So, if you ever need to have this soft-touch feel on your floors, all you need is this product and an application brush to start you out.
For this particular reason, it is very useful if you have a large surface to cover. The reviews from customers of this product are equally amazing as it rains praises for its durability and ability to form uniform coats with minimal troubles.
The pricing of the Dura Seal 1G Satin 310 Polyurethane is fair enough and relatively cheaper although the price tag appears massive compared to others at first glance. This is because this product comes in a one-gallon size whereas its close substitutes come in one-quartz, which is equivalent to one-quarter of the gallon size. The product may require more coats to achieve the advertised potential but this does not bring about an increase in cost. It is ideal for large projects or several small projects because of its increased content.
You can add a lot of value also to your furnishings as it can be used on both finished and unfinished wooden surfaces. It has a super-fast drying quality and levels out evenly on application.
This Minwax Fast-Drying Polyurethane is easy to use and makes wood easy to be cared for as it offers maximum protection against an array of potential damages. Upon application, this polyurethane dries very fast and is assured to bring long-lasting beauty on different wood surfaces. It gives a durable finish while enhancing the natural beauty of the wood grains. This particular product comes in a one-gallon container and is suitable for large projects.
It is manufactured with a water-based formula which increases its versatility and uses for a variety of surfaces, especially hardwood floors.
It has a gloss finish and can greatly improve the appearance of your hardwood floors and generally increase the value of your home. This product is ideal if you want to improve the appearance of your home and keep your wooden surfaces or furnishings protected for longer periods. It is suitable for hardwood floors with high traffic because of its scuff-resistant feature.
FAQ
Conclusion
The brand of polyurethane you get to use on your hardwood floors can have a great impact on the appearance and durability of your floors. This article has been painstakingly prepared using professional advice, customer reviews, and component ingredients to provide you with the best products when you want to make a choice on which polyurethanes to use for your hardwood floors. I believe that having gone through this piece, you can make the right choice for your hardwood floors with keen precision and achieve great results.