Wood varnish has been there since the time of the Egyptians but we have gotten a long way from just combining alcohol and tree sap. Modern-made varnishes now offer a mix of beauty hardness and ease of use. Recently, applying varnish to a surface is as easy as just painting on that surface.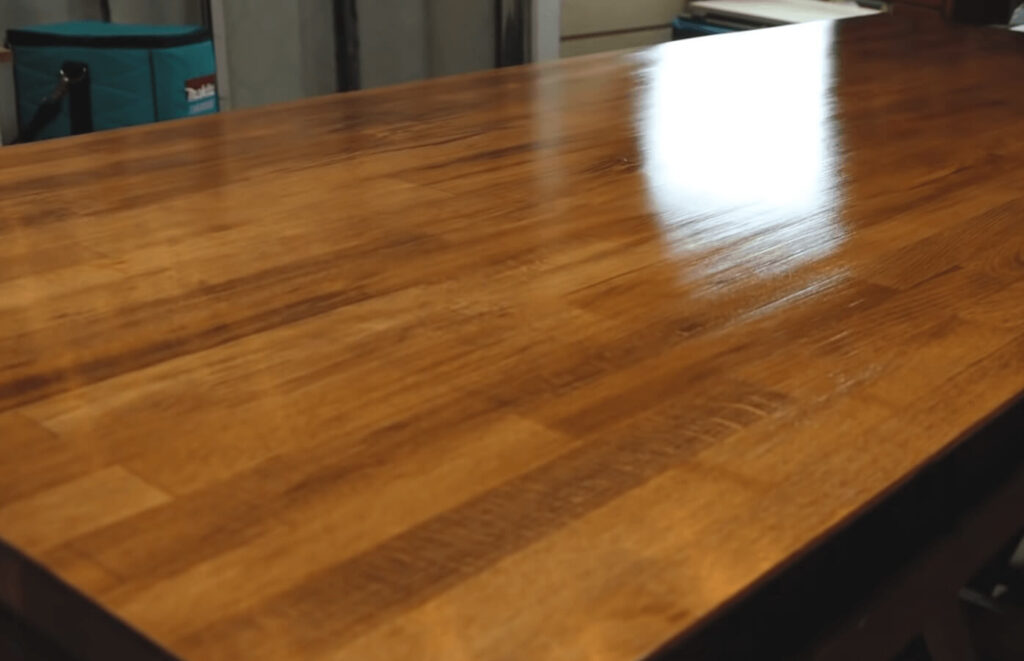 In as much as that, there are also fake or low-quality products that are in stores and we would help you as much as possible for you not to come across them. With that said, let's take a look at some of the products that would serve you better.
This product gives its users a clear finish and it has been rated one of the best ultraviolet-resistant varnishes in a popular boat-building forum. If users want maximum protection and a stunning appearance for their outdoor wood, this is the product to go for. This is because it does a magnificent job highlighting the natural look and feel of the wood surface.
For application, this product is not handed to put on wooden surfaces, it comes with instructions and directions on how to make the best use of it. It also applies very smoothly and tends to self-level more when compared with other products. There are also sides you have to know before you buy this product. First of all, you have to apply about 3 coatings to get the required result you want. Secondly, their customer support is not prompt in reply or action.
This product from TotalBoat gives its users a rich but deep finish. It is eligible for building multiple coats in a jiffy and it also gives your project a maximum ultraviolet coating. It can be used both externally as well as internally. It results in a durable, clear, and excellent finish coating.
A lot of users love this product because it is unique and it dried very fast for extra re-coating. Unlike other wood varnish found online, this product comes with a high-build and instant drying formula that makes it possible for users to apply or recoat without any need for sanding in between coats. It also comes with exceptional finish retention which is very hard to get in most products. The only negative part about this product is that you have to look out for bubbles as you apply this product.
This product is perfect for use on outdoor wood surfaces such as railings, trims, and also furniture made out of wood. It comes with an oil-based formulation which makes it possible to expand and contract altering weather conditions. A lot of users love this brand because it is proven to be very durable compared to the normal finishes and it has the ability to withstand weather not resulting in cracking.
This finish is known to be transparent and it can provide its users with a glossy finish which serves as protection on the wooden surface. This product is mostly used in the navy when protecting their woodwork which is exposed or constantly in contact with saline water or air. The product however don't they as much as it is said to. You may need extra time and a huge amount of patience to get excellent results.
Most users claim that this product has a very nice application and it is very well sturdy too. I also learned that it is capable of offering a wonderful finish that goes on to be sleek and easy.
If compared to other products, this product from system three can work wonderfully after you restripe or restain it. You would be amazed to see the shine which this product would give out when it is being used. Since this product is made to be stable, it can last for a number of years even when it is exposed to ultraviolet lights. One negative about this product is that it is a bit pricey so people who are on a budget should not purchase it or they should go for another cheaper option. The second negative is it can harden immediately after use mostly when you don't close the lid therefore you should properly close it after use.
This nice combo makes this product give off a clear but impressive amber finish. It also helps fight off UV light and moisture damage. This makes it a great choice for both internal and external surfaces.
During application, this product does not form bubbles and or goes on more smoothly than most of the products in its category. There is no need to mix this varnish because it dries very quickly and you can apply as much coating as you want in a single day. It is very transparent and there is no added color plus it clusters when sunlight shines on it.
Once you varnish your wood with this product, you will find out that it gives the surface a satin finish which would look very attractive to your eyes.
This varnish from old masters flows very well without any hindrance and it is very easy to work with the aid of multiple coatings. You can do the job quickly using just a natural bristle brush. Even if you are not a professional, the result of the product would give you an excellent high-class finish as far as you follow the instructions of the manufacturers.
It is low in VOC and it can be used in terms of paint, brushed, or sprayed with all wood products. It comes with UV light protection and it can last 5 times longer than normal garnish products.
It is available in both satin and gloss finish and it works perfectly on natural wood. Purchasing this product means a professional result with little or minimal preparation. This product was mostly created for boaters by boaters but it can also be used in various applications.
FAQ
Conclusion
You have learned about the various forms of garnish from this paragraph but the one that is the best varnish for your wood is the one that fits your needs. Research more and read about the product you pick out if necessary. If you need more convincing, you can go and check out what other people are saying about this product. We hope we have helped you make the right choice and you were able to select the product that would protect your wood.