Want to attract birds to your garden? It just got easier for you because this is a guide on how to build a bird nesting box, so they come flocking around. The entire procedure is quite simple and you only need one piece of wood that won't cost much. When you build nesting boxes for birds, make sure to place them high on the building or on a tree so that it is far from strong wind, predators, and strong sunlight.
The procedure for construction
Step 1
Measure distance on wood: the timber for the box will be cut into six different pieces. 11 x 15cm for the base, 20x15cm for the front, 45x15cm for the back and 21x15cm for the roof. You will add two side pieces for a sloping roof which will be 20cm on the front and 25cm on the back.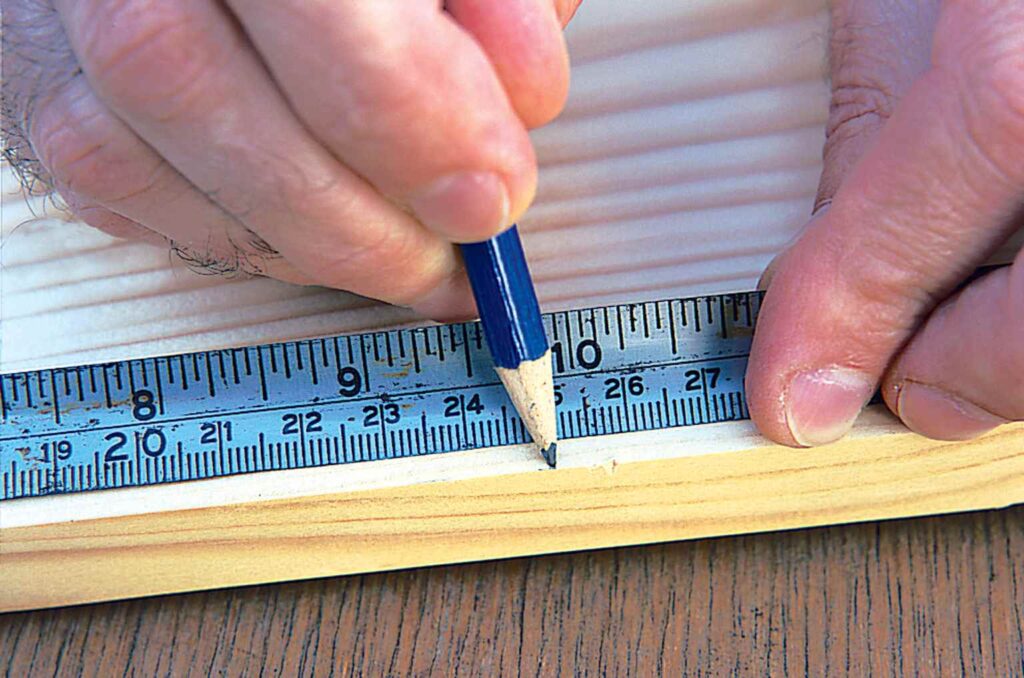 Step 2
Cut wood with the saw: mark up the wood according to the measurements above. Just along the lines of the pencil, cut the wood into different pieces. Sand down any rough edges so the birds are not hurt.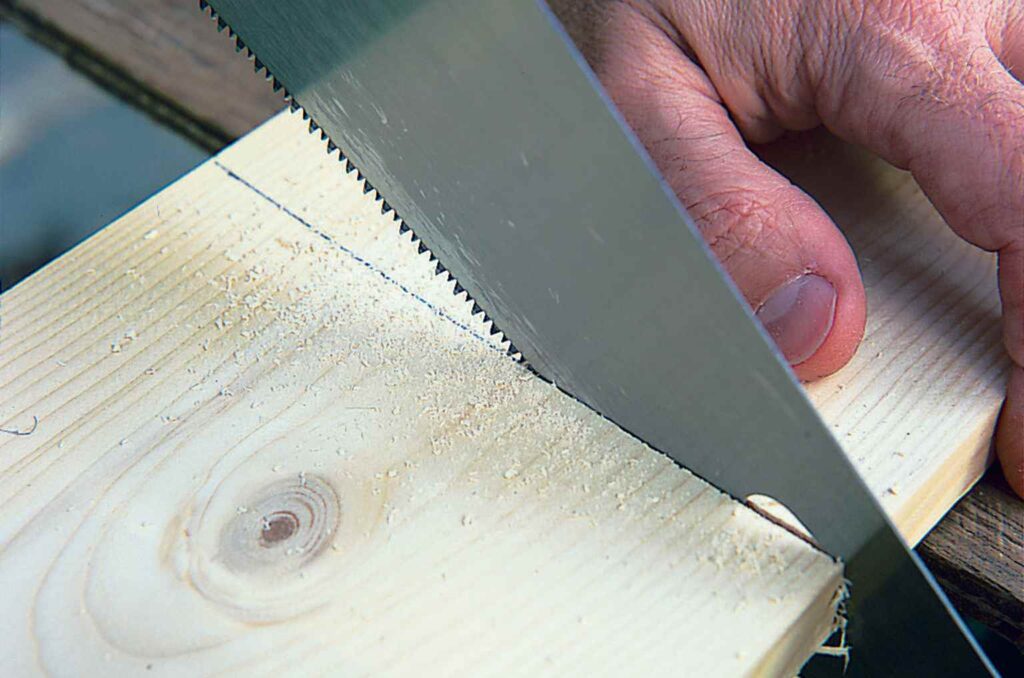 Step 3
Hammer nails into wood: for the next step on how to build a nesting box for birds, take one side and nail it to the base of the box. Nail to the back section. To avoid splitting the wood, use the hammer gently.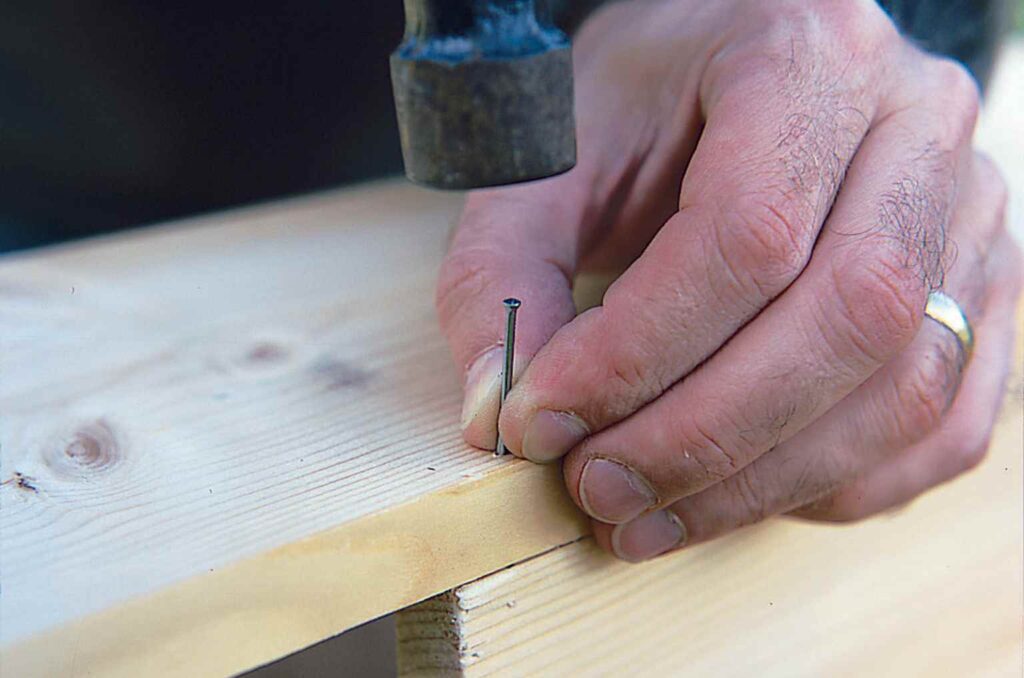 Step 4
Nailing on the side: next on how to build a bird nesting box, turn the box to lie on the fixed side and get to work attaching the other side. You should use three nails to fix each joint in place.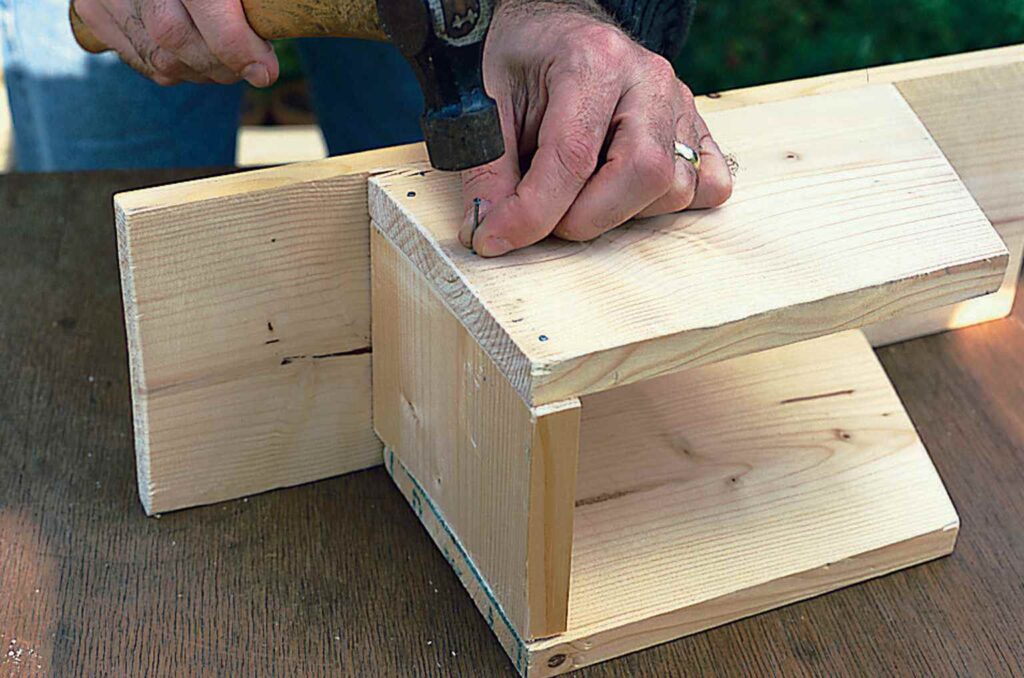 Step 5
Drilling entrance hole: on the next step for how to make a nesting box for wild birds, you must use a wide drill bit to make an entrance hole before fixing the front panel of the box. A 28mm hole will draw great tits while a 25mm hole will attract march, blue, and coal tits.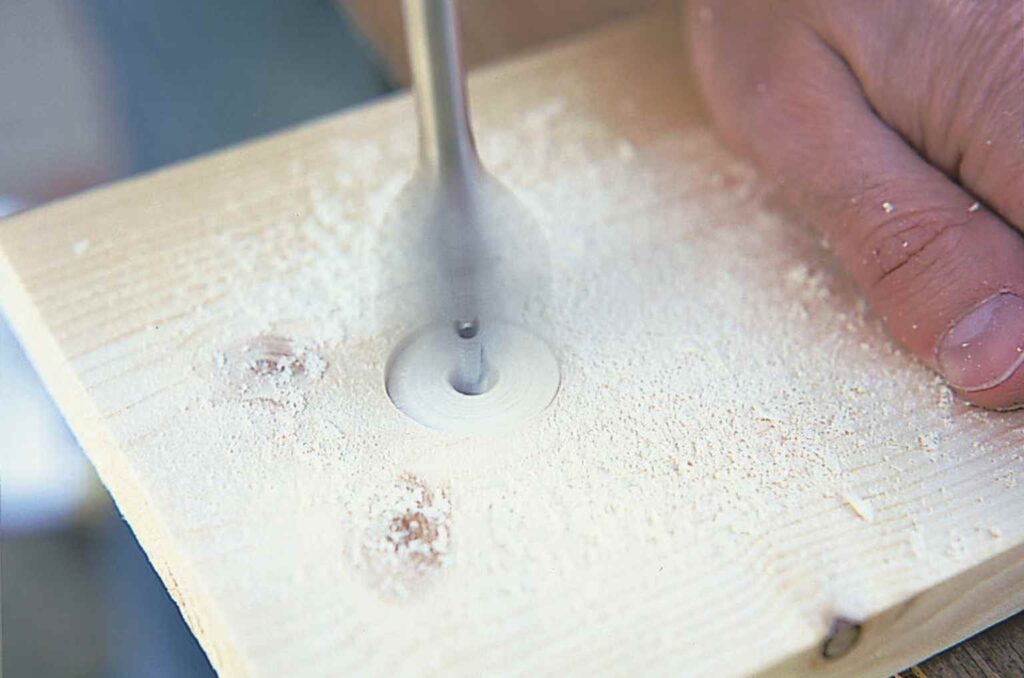 Step 6
Nailing the front: now it's time to place the box on the side and nail the front panel. There should be no gaps when you build nesting boxes for birds, every piece should fit together nicely.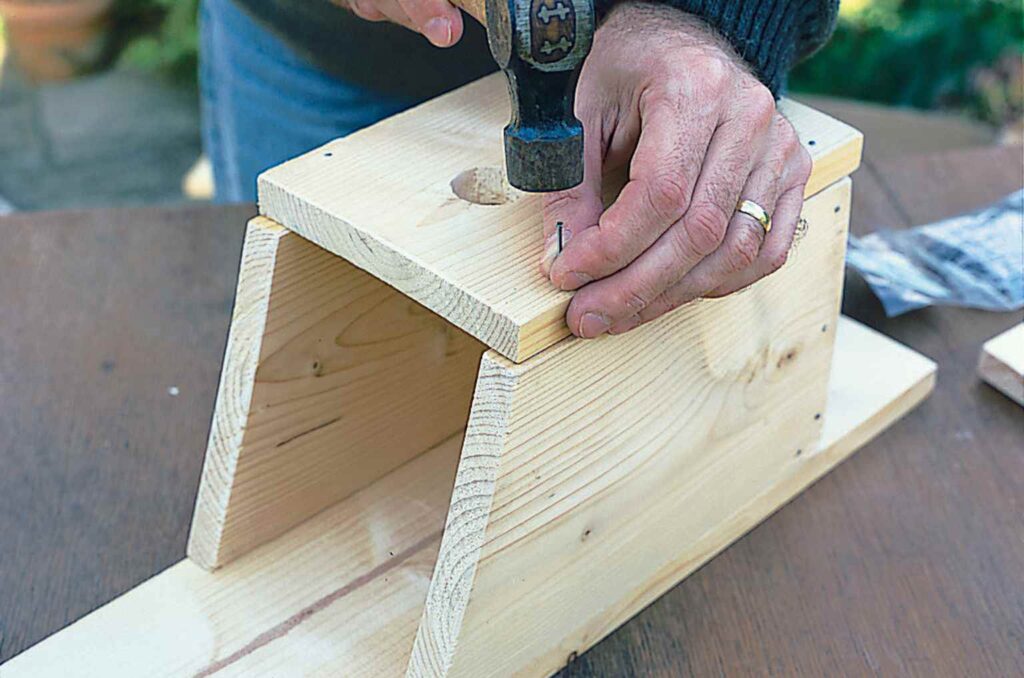 Step 7
Add self-tapering screws: using the self-tapering screws, fix the top of the box to the front and the sides. This way, you can take the top off and clean the bird box after building the nesting box.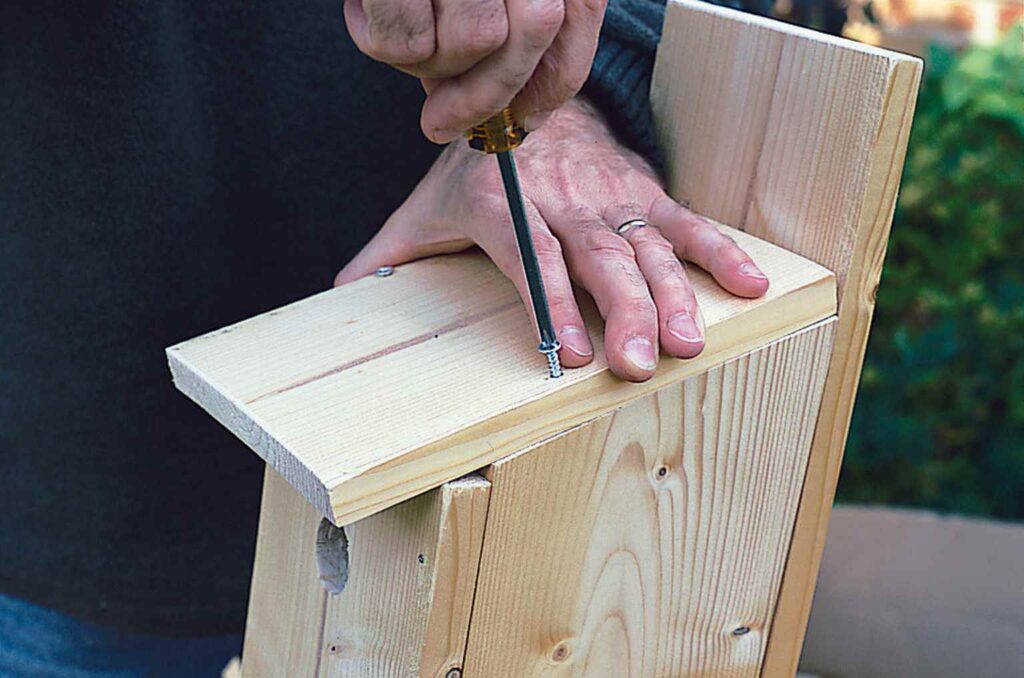 Step 8
Drill a hole in the box: the last step for making bird nesting boxes requires drilling a hole in the top of the box and attaching it to a tree. Place your finished bird nesting box in a secure location.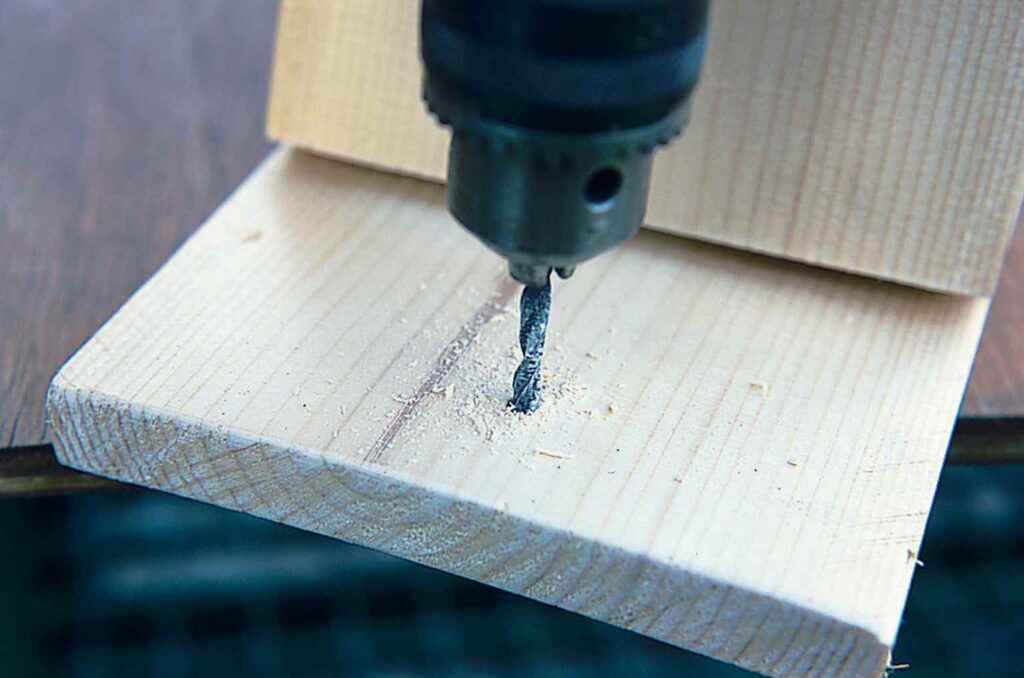 What you will need to start making bird nesting boxes
5m x 15cm x 1.25cm sawn and untreated timber.
3cm x 2.5cm self-tapering screws.
20cm x 2.5cm nails.
Drill.
25mm, 28mm, or 35mm drill bit.
Wood saw.
Sandpaper.
Screwdriver.
Hammer.
Pencil.
Tape measure.