Woodworking products are just great. As a wood enthusiast, you are willing to go to any length to get the best out of your woodworking products and tools and to maintain or retain the beauty of any wood surface that is where wood wax comes into play.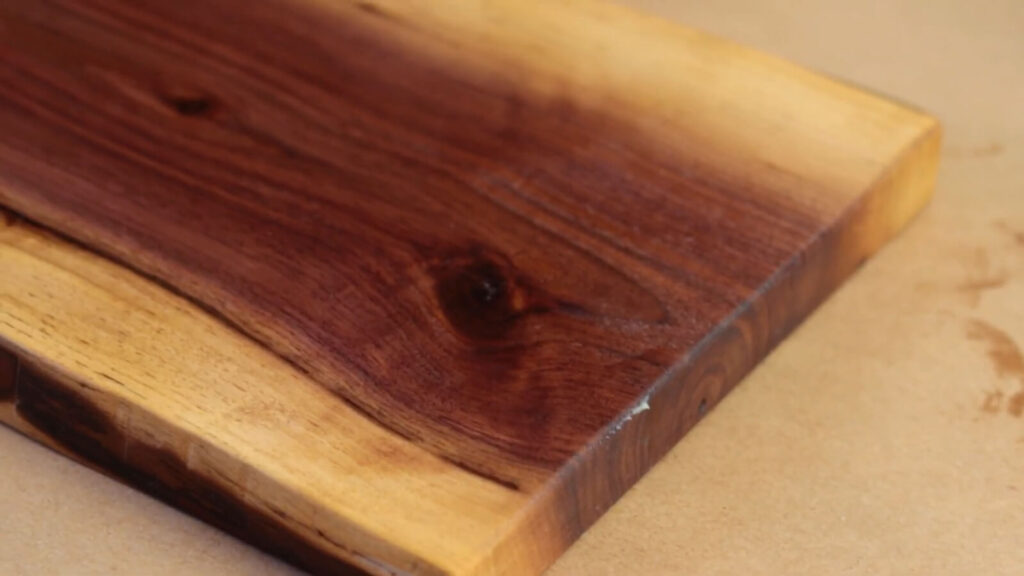 It is essential to select the best wood wax for your hardwood floors, tools, cabinets, furniture, and accessories for the best results. Below, we review the top 8 wood waxing products and what distinguishes them.
To use, apply a small amount to a clean cloth and rub it into the grain of the wood following its natural direction. A little goes a long way with this product, so no need to worry about using it too much. Once you're done applying, buff the surface with a clean cloth until you see the desired shine. In addition to protecting your furniture, this polish will leave behind a beautiful natural glow.
Touch of Beeswax Wood Furniture Polish and Conditioner with Orange Oil is a game-changer. I applied it to an old piece of wood furniture in my living room and was amazed at the transformation. The polish went on smoothly, leaving the wood looking shiny and new. Plus, it had a lovely orange scent that added a touch of freshness to the room. A little goes a long way too – you only need to use a small amount for great results! I was thrilled with Touch of Beeswax Wood Furniture Polish and Conditioner because it is natural and protects wood furniture excellently. I would 110% recommend this product to anyone seeking a good wood furniture polish and conditioner.
Use this quick-drying, high-solid acrylic floor wax and sealer to get a diamond-like shine in just one coat! With its patented polymer technology, Ultra HIGH Gloss 33% Solids Floor Finish Wax is also scuff and scratch-resistant. You can use it on all kinds of surfaces including terrazzo, vinyl tile, rubber, concrete, and linoleum-sealed wood.
I was ecstatic with the results I got from using Ultra High Gloss 33% Solids Floor Finish Wax. Not only did it provide my floors with a high-gloss finish, but it was also easy to apply and dried quickly. If you're in the market for floor wax, this is unquestionably the product for you.
You can use it on all kinds of wood surfaces including cabinets, tables, chairs, and more. This paste wax leaves behind a beautiful shine and has a pleasant smell. It's also easy to apply and doesn't require any buffing.
I decided to try out Minwax by waxing an old wood card table I found at a flea market. The surface was practically raw, having lost any finish long ago. Now, it has a smooth surface that's gentle to the touch and shines brightly. It looks amazing in comparison to its previous discouraged state!
The best feature about this product is that it leaves your finished work healthy, glowing and nourished when it is being applied.
The Howard CS0014 Citrus Shield Paste Wax also contains orange oil. This helps the wax penetrate the wood grain while giving it a classic deep finish.
This product is manufactured in the United States and it is natural and totally chemical-free. The application also is easy with Daddy Van's All Natural Lavender & Sweet Orange Oil Beeswax Furniture Polish. Just simply apply little amounts to a cotton cloth and apply it over a dry area and allow it to sit for some time.
It can be used on various wood surfaces that need protection from stains and scratches as well as a cover for oil stains and chalk paints. It gives the wood a glossy fine finish which is seen in nature.
This product is manufactured for use on various types of surfaces which may include tile, marble or leather, and other material which may require protection from first as well as water. Because of the high contents of Carnauba, the STAPLES 211 Carnauba Paste Wax is a suitable choice for hardwood floors.
What to Consider when Purchasing the Best Wood Wax
Knowing the factors and features to consider before you purchase a wood wax can help you make a decision that would be suitable for your project. Below are some of the factors you need to consider before purchasing a wood wax.
Wax Coating of the Polish
When selecting a wood wax for your project, you need to consider the wax coating of the polish. Try as much as possible to buy or purchase products with wax elements like beeswax and carnauba that forms a layer on the surface when it is being applied. These elements tend to protect your project better and avoid excessive scratches.
Ingredients Used
Before making a decision in your purchase, look into the ingredients and components that were used to make the product. Consider going for wood wax that has natural ingredients in it. You should also have it at the back of your mind that your home accessories are an important part of your home. Wax with chemical ingredients will destroy the quality of your hardwood floor or furniture, so pick a wax that has a natural oil in it.
Price
If you are purchasing a wood wax that has a reputable brand name, you will probably get the best out of your product, on the other hand, if you want a wax that is an affordable price, it is advisable to compare the cost of products. Choose a wood wax that has natural ingredients in it then after that you can then bargain for the price. After that, you can compare costs amongst the competition.
If you do that, you will be amazed at how much wood wax with your specification you can find and they are all available at a much lower cost compared to most brands that you were looking for.
What's the Difference between Carnauba and Beeswax?
There are two types of wax used in furniture polishes, beeswax, and carnauba wax. Each one offers different benefits.
Carnauba Wax
Carnauba wax comes from the leaves of a South American tree and is commonly used in car polishes for its high-gloss finish. Additionally, Carnauba wax does an excellent job at repelling water and dirt; however, it can be difficult to apply and may require buffing.
Beeswax
For centuries, beeswax has been used to both protect and polish wood furniture because it is a natural substance. Not only does it successfully repel water, but also provides a safe barrier against dirt and dust build-up. Plus, as an added bonus- your furniture will be left with a stunning shine!
I prefer beeswax because it's easier to apply, doesn't wear off as quickly, and leaves behind a natural shine. However, carnauba wax is a great option if you're looking for something that will make your car really stand out with a high-gloss finish.
The difference between oil and wood wax
Wood wax and oil each offer different benefits, making them each ideal for specific situations.
The benefits of wood wax are that it is natural, easy to apply, and doesn't require buffing. It also shines beautifully. However, one downside is that it fades faster than oil finishes and will need to be reapplied more regularly.
In contrast, oil seeps deep into the wood and offers long-term guarding. Furthermore, it drives away water and dirt well. The only drawback to oil is that it can be tough to apply and may need buffing.
How to Wax Wood Furniture
To protect and polish your wood furniture, use wood wax! It comes as a paste you can easily apply by rubbing it into the grain of the wood with a clean cloth. You can use it on any type of wooden surface, including cabinets, tables, chairs – anything!
Before using
Before you wax your wood furniture, follow these steps to prepare it:
1. Clean the surface with a mild soap and water solution to remove any dirt or dust.
2. Dry the furniture off with a clean cloth.
3. If the surface is really dirty, use a more powerful cleaner. Test any cleaner in an inconspicuous area before applying it to the entire piece of furniture
Apply wax
For best results, apply the wax in a thin coat. Rub it into the wood following the grain with a clean cloth. Allow it to dry completely before applying another coat – you should be able to do 3-4 coats total.
Allow dry
Allow the furniture to dry for a full day before you use it. You can then use it with a clean cloth to make it shine. Remember to your wood furniture regularly to keep it looking its best.
How to Maintain your wood after Waxing
A wood wax finish is said to be less durable than a polyurethane finish so expect to put in much time and effort to maintain your woodwork to keep it looking as attractive as possible. Below are ways in which you can maintain your project even after coating it in wax.
Regular Cleaning
Regular cleaning is key to maintaining your hardwood floors or woodwork project – aim to dry mop or vacuum at least once a week. If not cleaned properly, dirt and debris can cause discoloration or scratches on the surface of your beautiful work. For small projects that are waxed, consider using a feather duster when removing dust as it is gentle and does a great job!
Never use wet mops or rags, as this will result in clouding or damage to the woodwork. Always dry clean your project, and if any other liquid spills on it by chance, wipe it off immediately.
Cautious and Repeated Waxing
The saying goes, "too much of everything is bad." The same applies to wood waxing–you must be careful with how you apply it and how often. Depending on the type of product used as well as the surface being waxed, re-waxing may be necessary to keep your project looking its best. repeated build-up by avoiding over-waxing.
Use Covers, Rugs, or Carpets
If there is a part of your hardwood floor that seems exposed but you want to keep maintaining it, consider using a rug or a carpet. If it's a portable wood object, consider getting You should put some form of protection over waxed wood in order to maintain its condition and prevent wear and friction damage.
Put Protectors on your Furniture
If you are going to be applying wood wax to your floors or furniture, it is a good idea to get some protectors for your furniture. This is because they could scratch your floors or themselves when moving around. When lifting and moving your furniture, try not to drag it across the floor. Also, consider covering your furniture with a protector before moving so that it does not get scratched in the process. Place floor protectors under the feet of heavy pieces of furniture so that they do not leave marks on your newly waxed floor.
Conclusion
Woodworking projects are very beautiful. With more knowledge and awareness about home decor and interior design, a number of people opt-in for more beauty, elegance, and protection in their woodworking finish. Wood wax helps protect your wooden furniture in various ways, both naturally and chemically and it ensures your wood product remains that way for a long period of time until recoating is needed.
We hope we helped you make the right choice to pick out the best wood wax to get. Remember to research more and go through customer reviews before you make any choice so you can narrow it down to your specifications.